We are delighted to premiere the first GF Seasonal Designs: Spring 2021 - brought to you by our Design Team. Our in-house Product Designers, Simon and William, have used their expert skills to develop a series of unique designs, now available to our clients for their projects.

In addition to offering one of Europe's most comprehensive product ranges under one roof from our world-renowned partner brands, we're excited to further our offering with a series of seasonal, innovative designs created here in our Manchester Showroom.
Using their combined design knowledge and industry experience, the team has visioned a series of new prints and patterns, working with our artisanal partners to translate their vision into final pieces.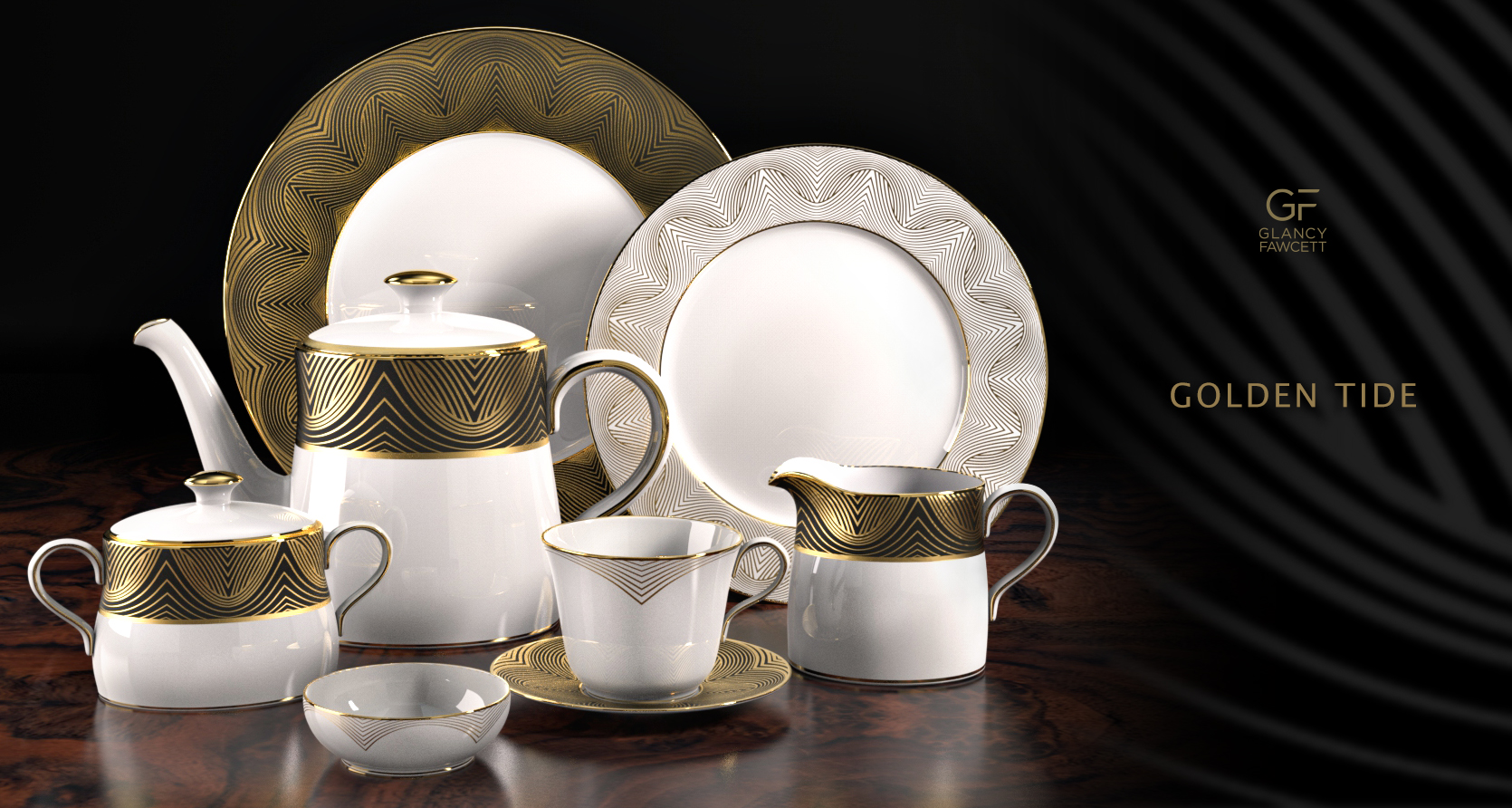 GF Seasonal Designs: Golden Tide | This exquisite pattern, a timeless re-imagination of the inspirational Art Deco design movement, features a flat burnished gold tidal-style pattern on top of a black background with a bright gold gilded edge.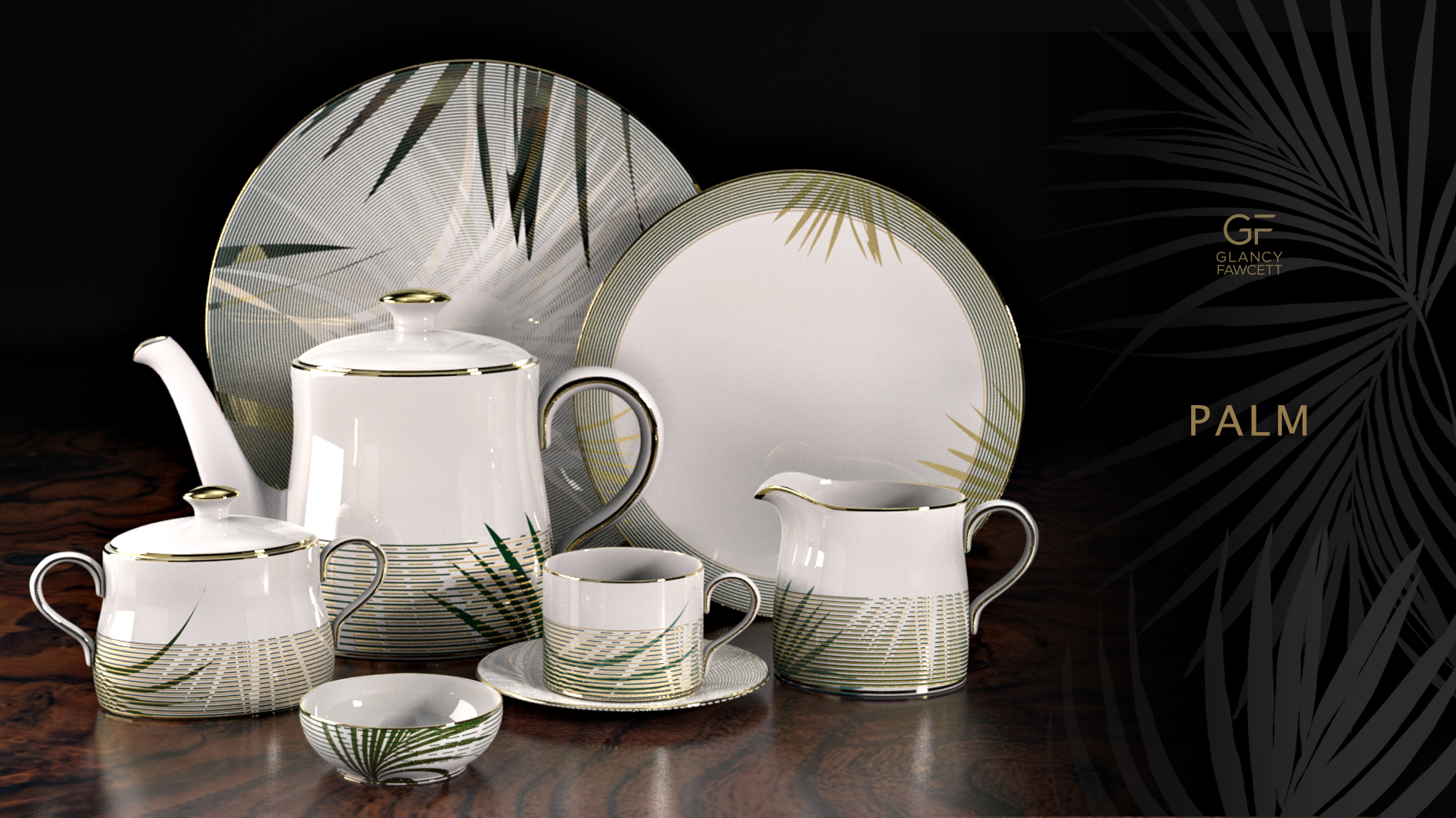 GF Seasonal Designs: Palm | Bringing nature inside, this stunning design features flat printed leaf shapes with raised lines in green and burnished gold. The depth of the pattern is unmistakable, adding a striking yet balanced look to your tablescape, easily adapted to formal or casual dining.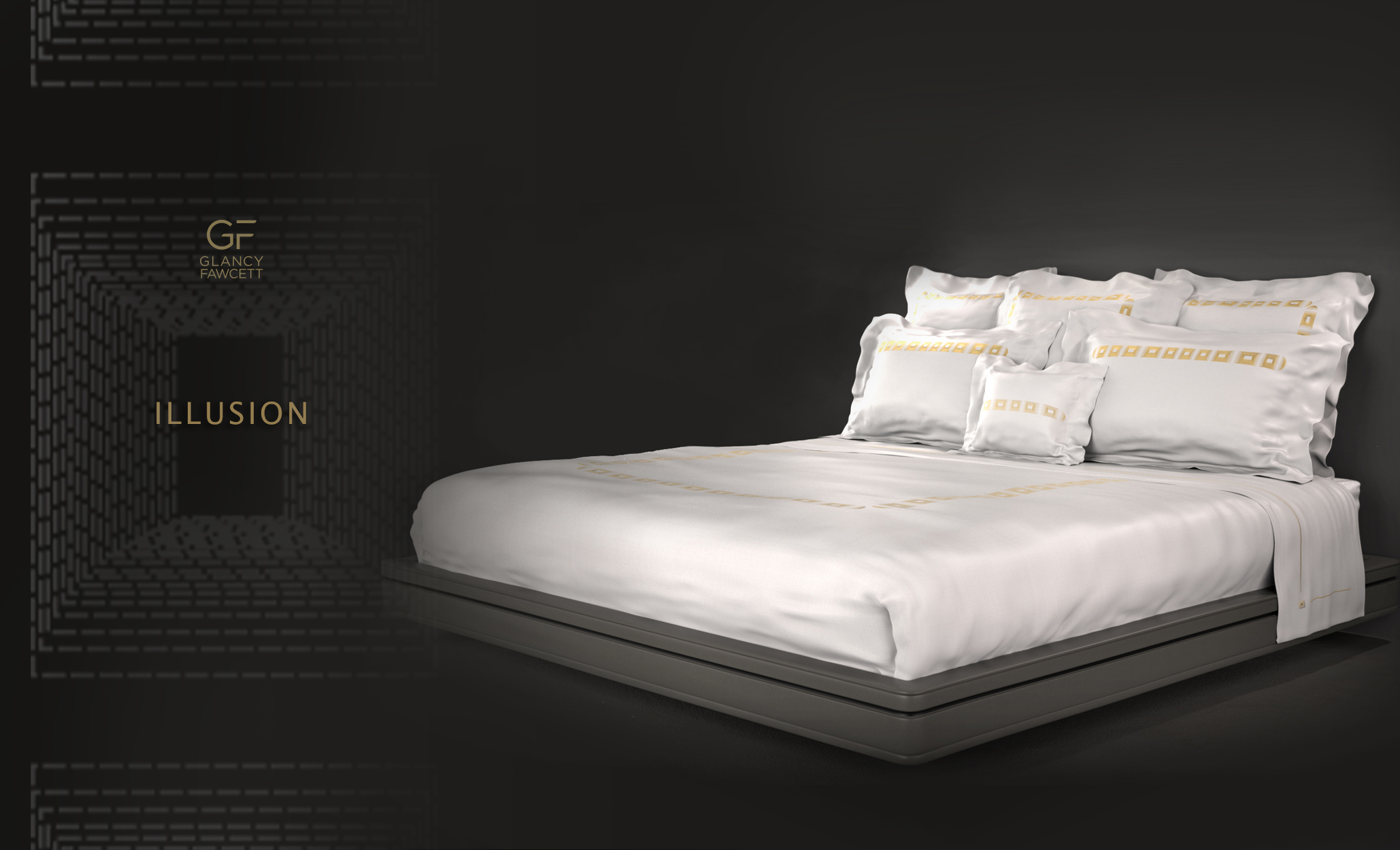 GF Seasonal Designs: Illusion | As your eyes wander this sumptuously delicate but characterful piece, the fine gold running stitches reflect light. Depending on its direction, horizontal or vertical, the pattern appears either circular or rectangular to give the design its namesake; Illusion.
-----------
To produce these stunning designs, we work with only the finest artisan craftspeople, all of whom are recognised as renowned experts in their chosen fields. This guarantees and ensures an unrivalled level of quality and expertise in the final product.
For more information on the products displayed, please contact our team below. To ensure you are the first to hear about the seasonal releases, our clients can join the exclusive GF Members' Area.