Accessories to Complete Your Interior
Decorative accessory essentials from world-leading designer brands...
_______
We offer hundreds of decorative pieces from the world's top designer and artisan
brands - the perfect finishing touch to any area. Whatever your interior style, our
team will collate a range of stunning decorative accessories, all relating to your
project brief.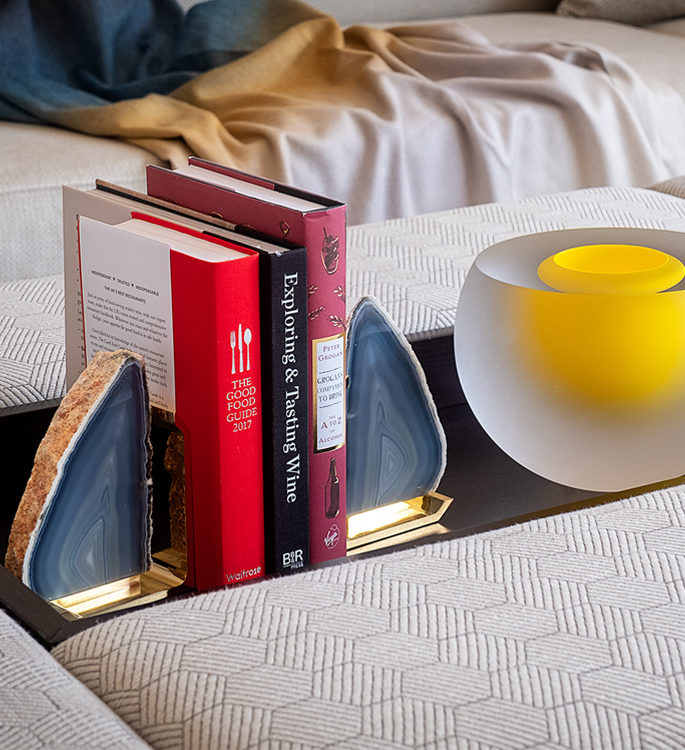 You can also browse our extensive range of decorative accessories in our Manchester Showroom, perusing everything from candelabras and hurricane lamps, to crystal bookends, vases and trinket trays. In one visit to the dedicated Accessories Room in our showroom, you can walk through the entire outfitting process.
We also offer a customisation service, GF Uniquely Yours, where you can truly create an exclusive product to suit your needs. For example, subtle additions to any bedside table, a water jug and glass set can be seamlessly tailored to your interior, by matching the colour or texture to the room's. This is achieved by perusing hundreds of scratch-resistant and waterproof leathers and picking a specific pattern, colour or texture, and even match the glasses in the same way.