Our Own Brand of Bed Linen & Towelling
An exquisite collection of linens born from our experience...
_______
We have been working with the finest linens for more than 30 years. Over our time we have curated and designed our own range, born from our experience and knowledge. The GF Collection of Linens consists of two carefully crafted ranges; Signature and Timeless, each an elegant variation on an overall theme defined by natural beauty, grace and classic design. Attention to detail is paramount, and the delicate embroidery on each piece in the collection is incredibly intricate, hinting at opulence while remaining subtle and understated.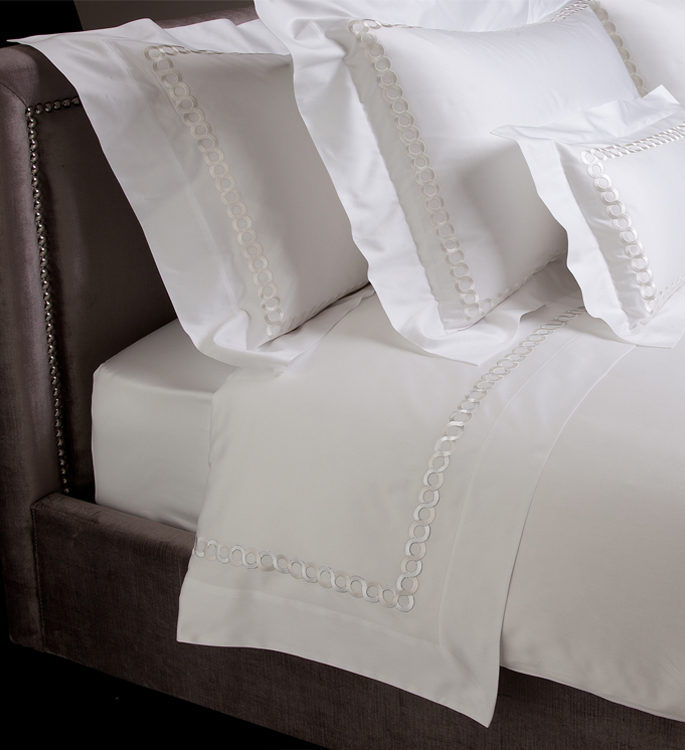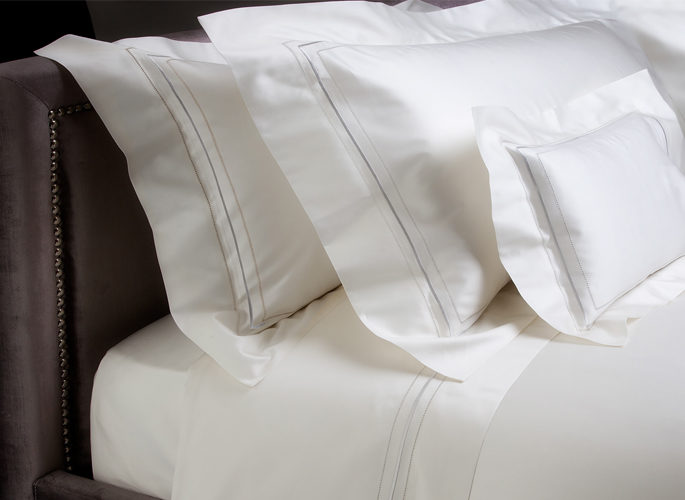 The complete Collection, including bed linen and towels, is a harmonious blend of old and new. Traditional techniques have been meticulously researched, and those that have stood the test of time have been hand-picked for modern reinvention.
The GF Towel Collection has been crafted to match the colours and quality of the bed linen, presenting an entire selection of coordinating designs. Suiting any interior, the pieces in the GF Collection have become classics in their own right.