Luxury Interior & Exterior Towels
Drying in the sun or feeling cosy after washing...
_______
Bathroom, day head, saunas and spas, beach and pool area or sundeck; whatever
space and function, complete your project with sumptuous towelling in multiple
colours, patterns and sizes. We'll work with your interior style and function to
ensure your towelling meets your requirements.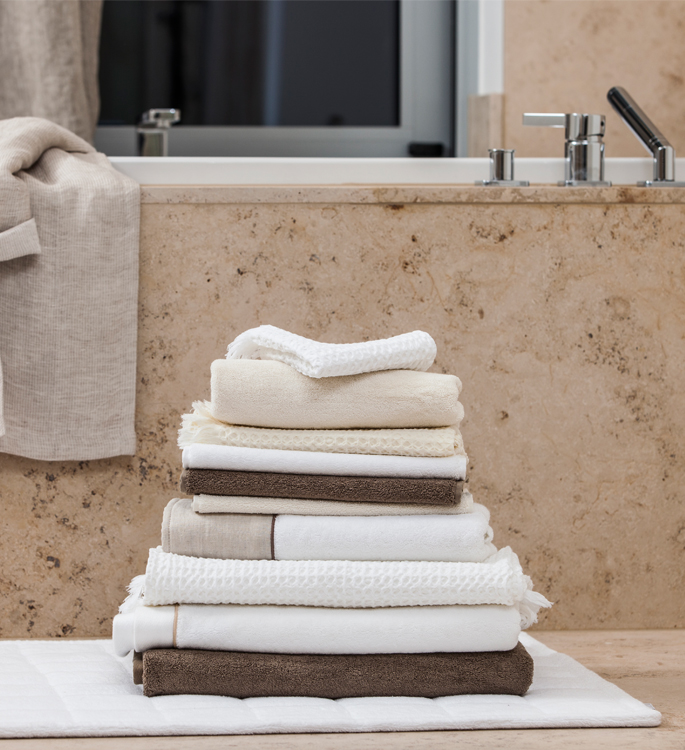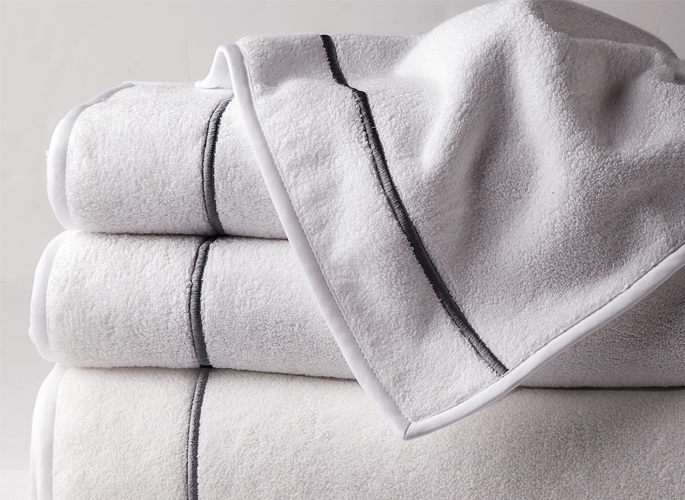 For interior towels; we offer varying weights & gsm, loops, feel, textures and sizes.
We can coordinate your towels to match your interior with embroidery or use
colour and texture to bring the final touches to the area.
For exterior towels; we always recommend towelling brands that are specially
treated to reduce UV and salt damage, ensuring that your towels last longer in the
sun and by the sea. Our range of exterior towels is extensive, whether you are
looking for towelling for poolside, beaches or tenders.
Did you know, Manchester was where terry towelling was first industrially
produced, known as Cottonopolis, the home of the UK cotton industry.