Luxury Cutlery & Flatware
Stunning silver pieces to coordinate with your dining setting...
_______
Find the perfect cutlery for your table setting with our selection of luxury silver, cutlery and flatware. There is something to match every setting, and our team will pair your tastes with your interior.
We have personally visited our suppliers and have seen the meticulous work and craftsmanship of the people that make our products, watching the process from start, cutting the metals, to finish, plating the silver or gold.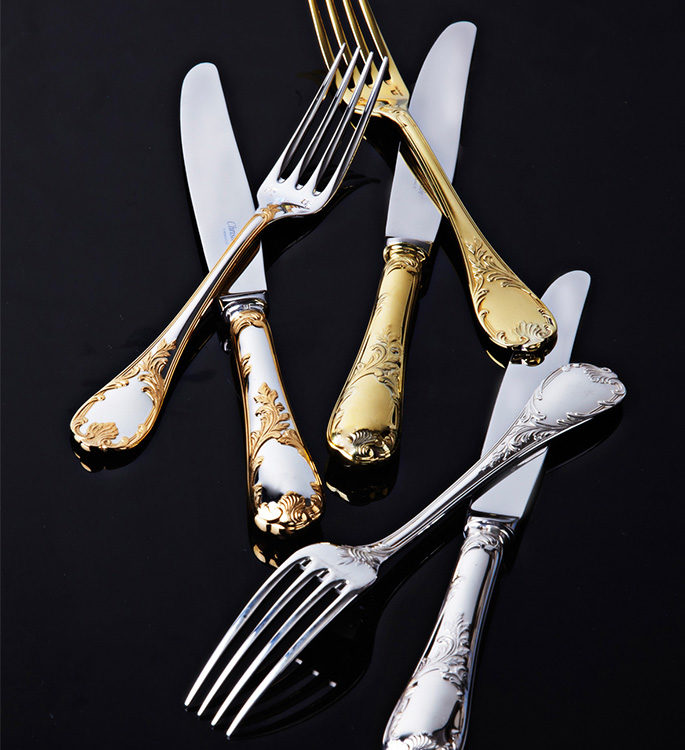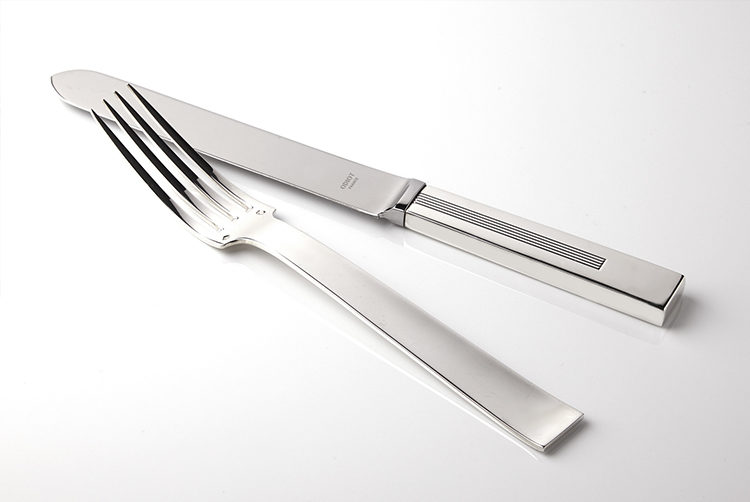 Whether you are looking for sterling silver, silver plate, gold gilding or pieces with
added precious metals and crystals, we can advise you considering the feel and
weight of the products too. You can help you create eye-catching place settings
with intricate patterns or more modern and contemporary shapes.
We have a range of styles to suit different settings and complement cultural dishes.
Browse a selection of Asian dining luxury chopsticks, or peruse elaborate patterns
etched into silver. We also offer customised designs that you can tailor with your
personal motif or design.