Luxury Bathrobes, Dressing Gowns & Slippers
Lounge in style...
_______
Stylish and relaxing! Whether you are looking for a stylish lightweight
towelling robe or a chic silk gown for warmer nights, we have
varying styles and fabrics to suit your needs. Alongside a range
of comfortable and luxurious slippers, we supply fabrics from
towelling and cashmere to leather and suede.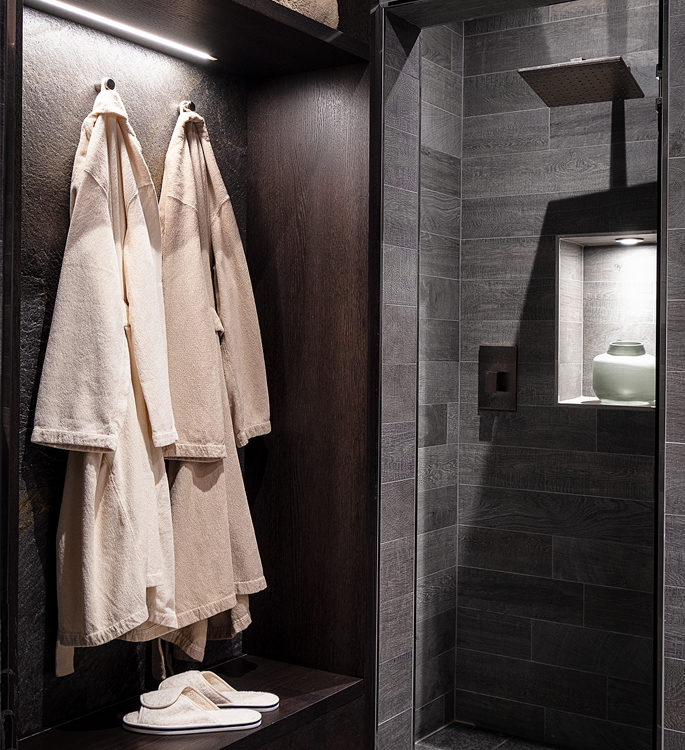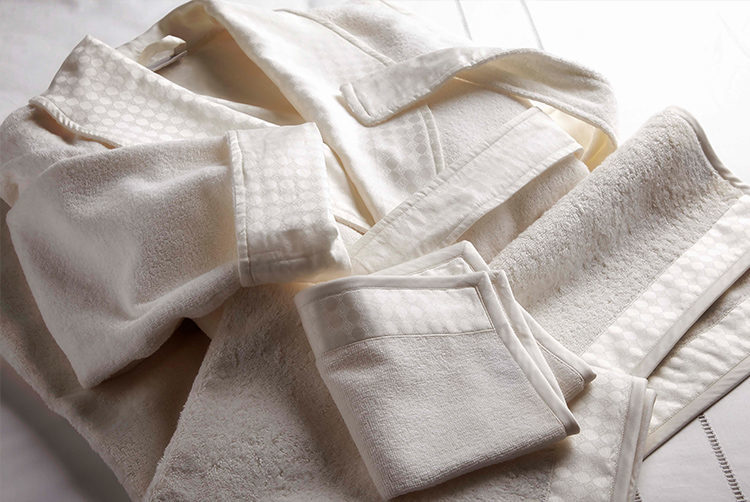 Depending on the lifestyle of the user and the space the products are intended for,
our experts will advise the best fabric for your interior style and personal
preferences, considering the characteristics of the product. We offer varying fabrics,
weights and gsm, loops, feel, textures and sizes.
For example, lightweight silk and cashmere are more suited to lounging,
whereas a terry towelling robe would be best placed in the bathroom.
The feel of the fabric and the quality is key for personal taste and
longevity. You can also tailor your product entirely using our
personalisation service, GF Uniquely Yours.