Our Own Brand Exquisite Tableware
Our own brand of exquisite tableware...
_______
Our GF Collection of tableware features the very finest hand-cut crystal, porcelain, china, matching table linen and silverware and has been curated and designed by our team from decades of experience and knowledge of working with luxury lifestyle products. Our GF Collection of fine dinnerware consists of two carefully crafted ranges; the Signature Collection and our Timeless Collection in partnership with Bernardaud.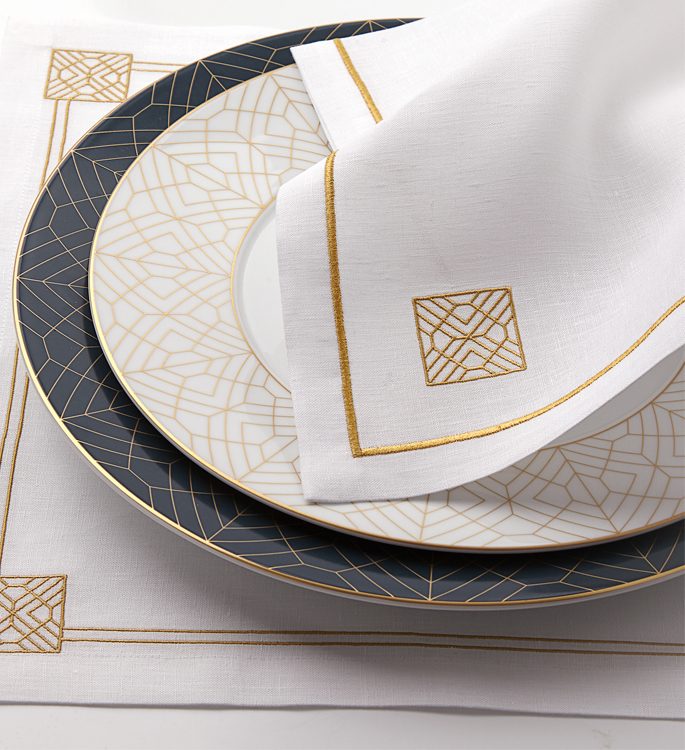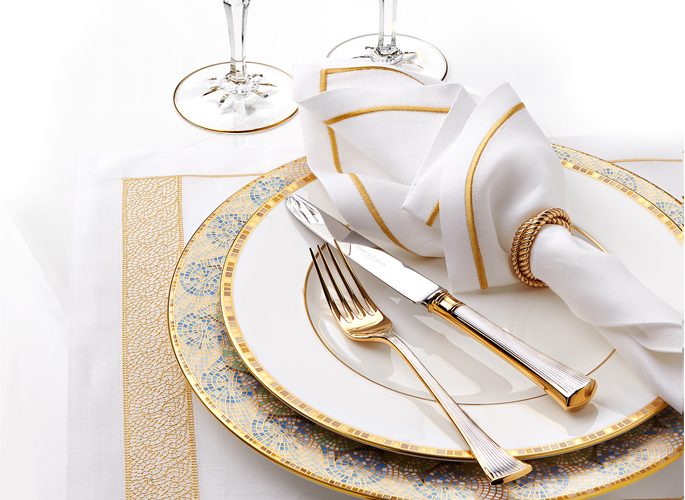 The Collection features fine dinnerware of the highest quality, designed to be timeless classics for eternity. In its infancy, the Collection stemmed from our design team's vision, sketched and refined overtime before production of the final pieces. Each piece an elegant homage to the overall theme that fits with numerous interior styles.
The Collection of fine dinnerware is crafted from the world's finest Limoges porcelain and fine bone china, materials often described as 'white gold', and the collection is made up of all dinnerware pieces from chargers to sugar bowls, all featuring the stunning patterns and designs to ensure your place setting is in harmonious luxury.
Attention to detail is paramount; the design on each piece in the GF Collection is incredibly intricate, hinting at opulence while remaining subtle and understated. The tableware in the GF Collection has been fashioned and finished by some of the world's last remaining authentic expert craftsmen at the top of their profession, working to the highest standards and with the most intricate detail - first class examples of traditional craftsmanship.
The individual pieces include hand-decorated details such as 24k gold & platinum gilding, dusting and decals, alongside striking patterns and colours. Each piece exudes elegance whilst maintaining the practical function of any dining situation.