Functional & Luxurious Accessories
General accessories for all areas of your home...
_______
Our general accessories from the globe's top luxury designer and artisan brands aid the style, and most importantly, the practicalities and function of a room. We have a complete range of general accessories; whether you are looking for decorative but practical storage, beach bags for the day to day, a water jug and glass set for in the bedrooms or cabins, or smoking accessories and clothes hangers.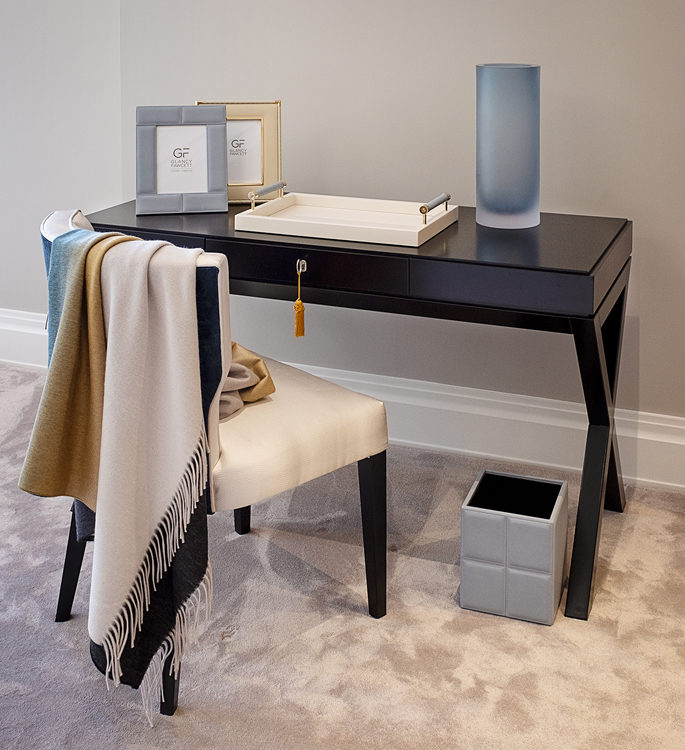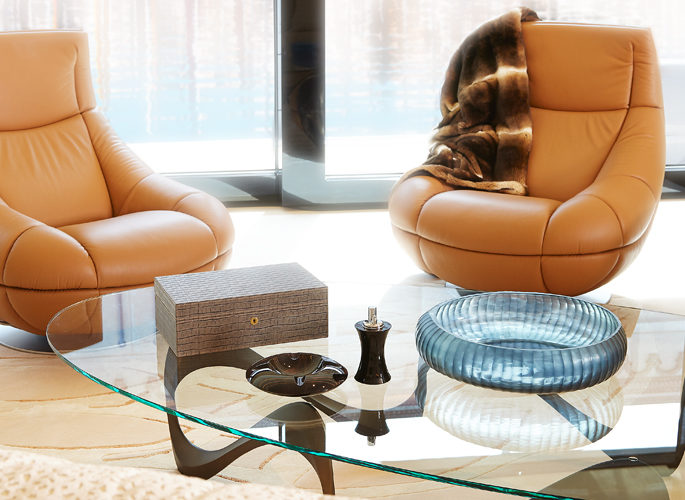 Whatever the interior style and how the interior functions, our team will collate a range of spectacular general accessories, tailored to the brief. You can also browse our all-encompassing range of accessories in our Manchester Showroom, sourcing products for each area of your project in one place, in complete privacy.
From our experience outfitting superyachts, residences and private jets, we have developed a series of our own Glancy Fawcett products, designed to be functional and aesthetic, such as the GF Aero Tray, pictured right. The GF Aero Tray is made from the finest leather, bound with a smooth, continuous piece of metal. A piece utterly unique to Glancy Fawcett.
Additionally, we offer a custom service, GF Uniquely Yours, where you can truly create an exclusive product to suit the project's needs. You can also alter existing products to suit your tastes.