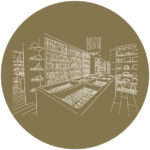 Manchester Premier Showroom
Our state-of-the-art 11,000 sq. ft Showroom offers one of the world's most comprehensive luxury sample ranges under one roof, showcasing individual pieces through to entire themes. From contemporary to traditional, rustic to ornate - we have something for everyone. We also endeavour to fulfil a project with entirely sustainable products.

Unlike anywhere else, at the GF Showroom, clients can complete an entire project in just one to two days. Clients are welcomed into our dedicated GF Lounge, providing a moment to relax and enjoy pure luxury. The Showroom is dedicated to each of our product specialisms; clients can immerse themselves into their project, walking through the entire product outfitting process. The Showroom is tailored to the initial brief meaning the visit is dedicated to the project at hand.
During a visit, clients can review in excess of 2,600 plates, 1,000 crystal glasses, 800 pieces of cutlery, 4,000 pieces of linen, 2,000 towels, 3,000 accessories, multiple pillows and duvets and limited-edition art pieces
We are based in a discreet location, easily accessed by air, car and train. Our clients can be assured their appointment will be enjoyed in complete privacy.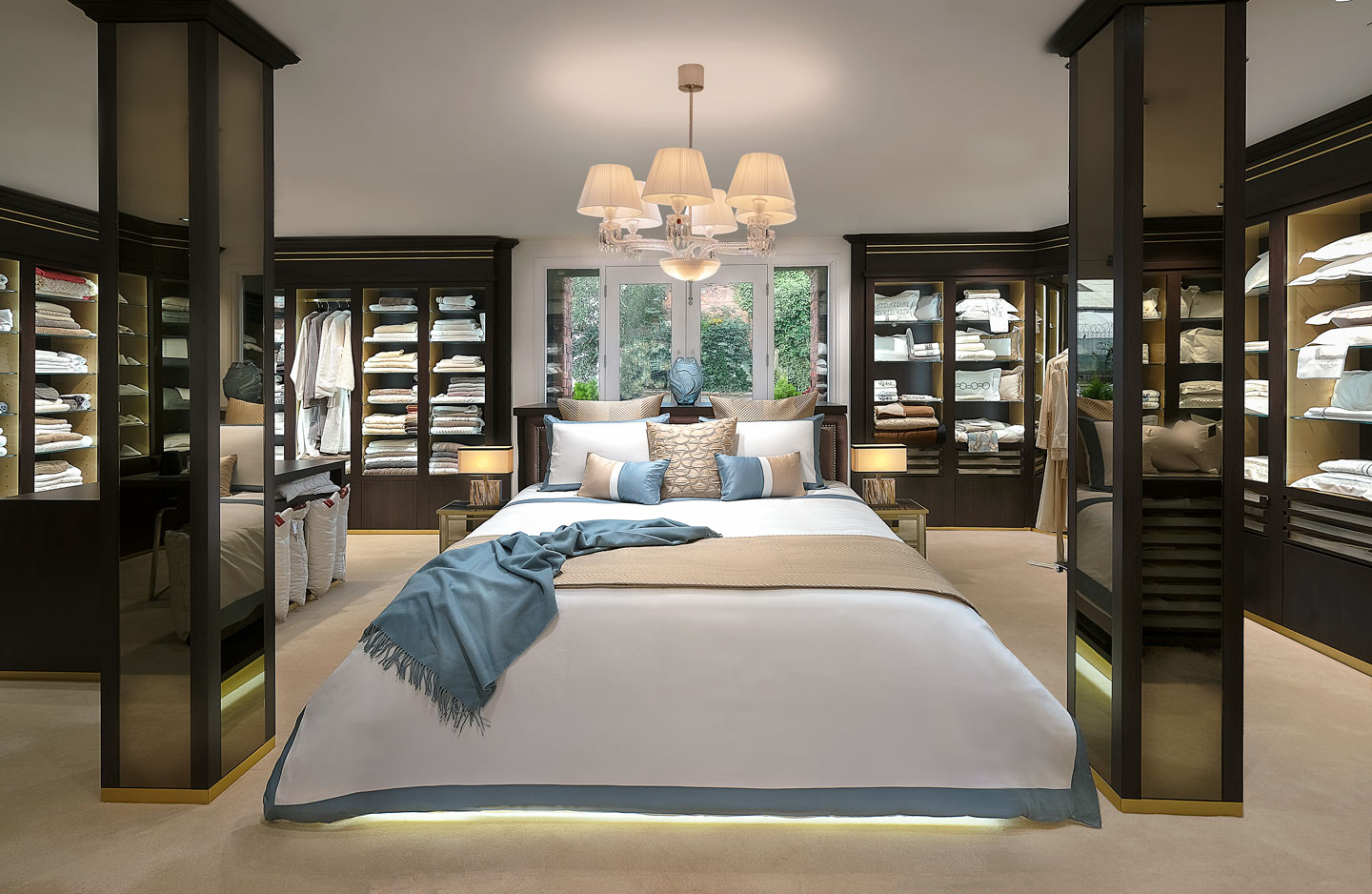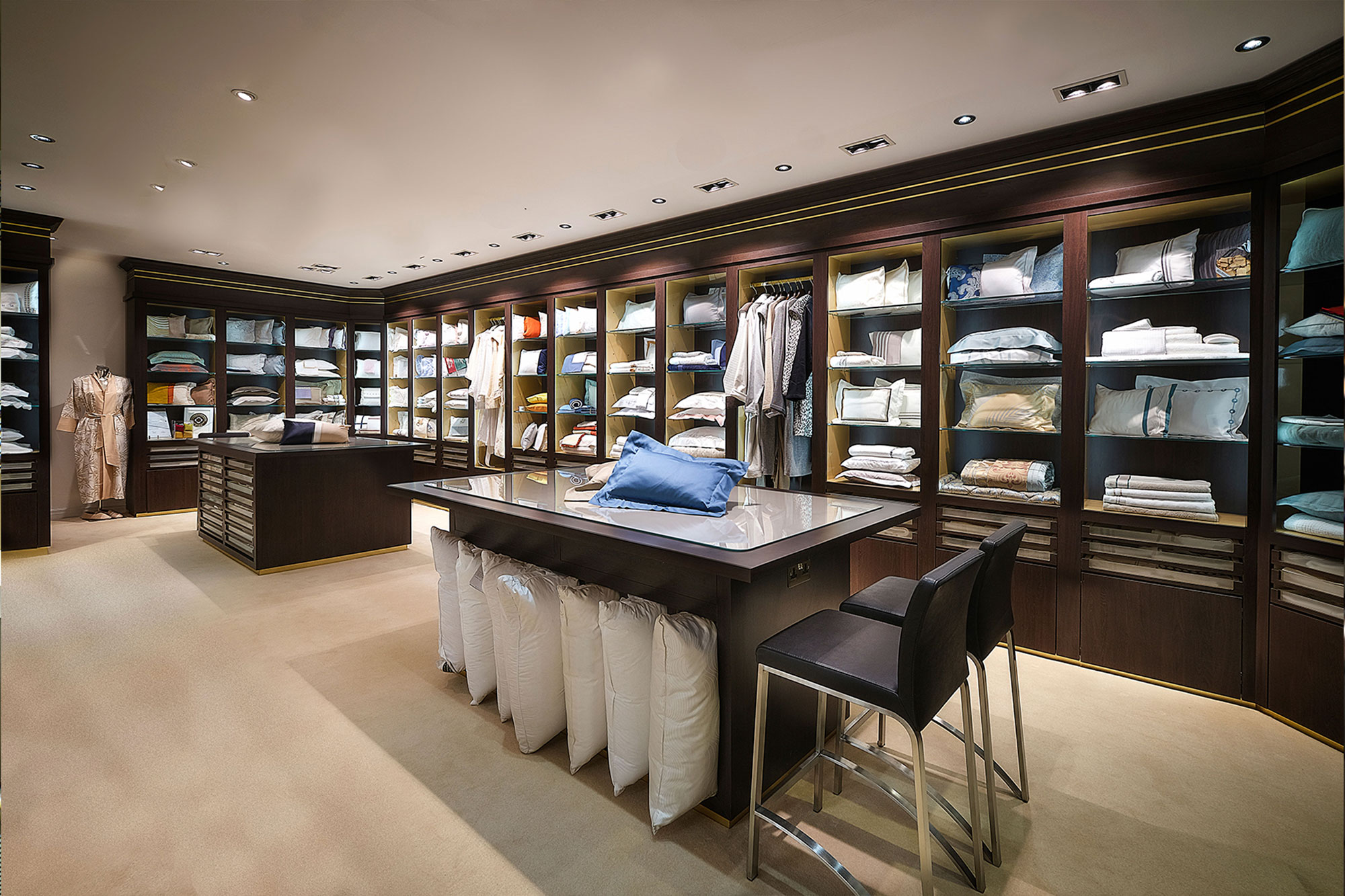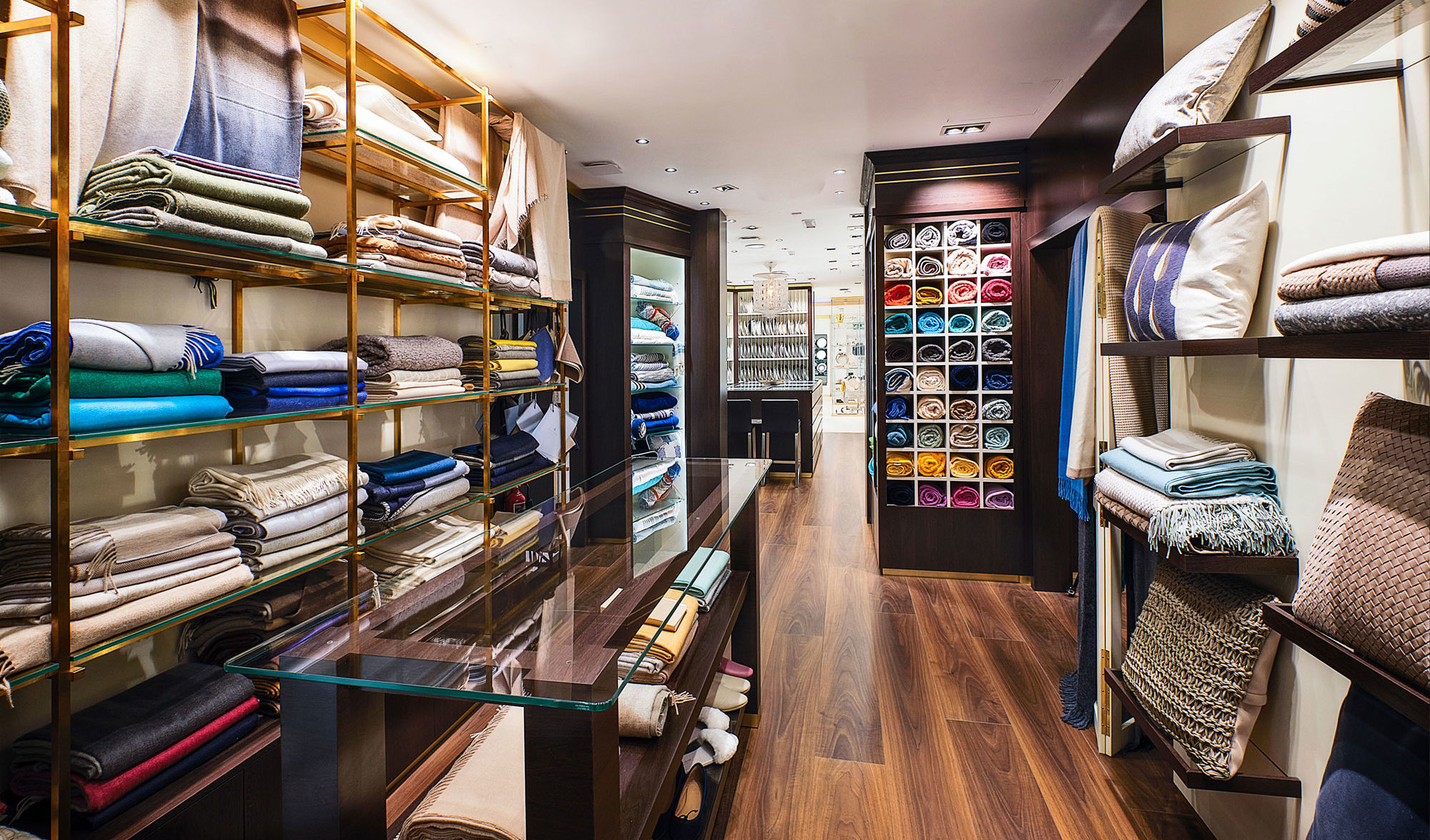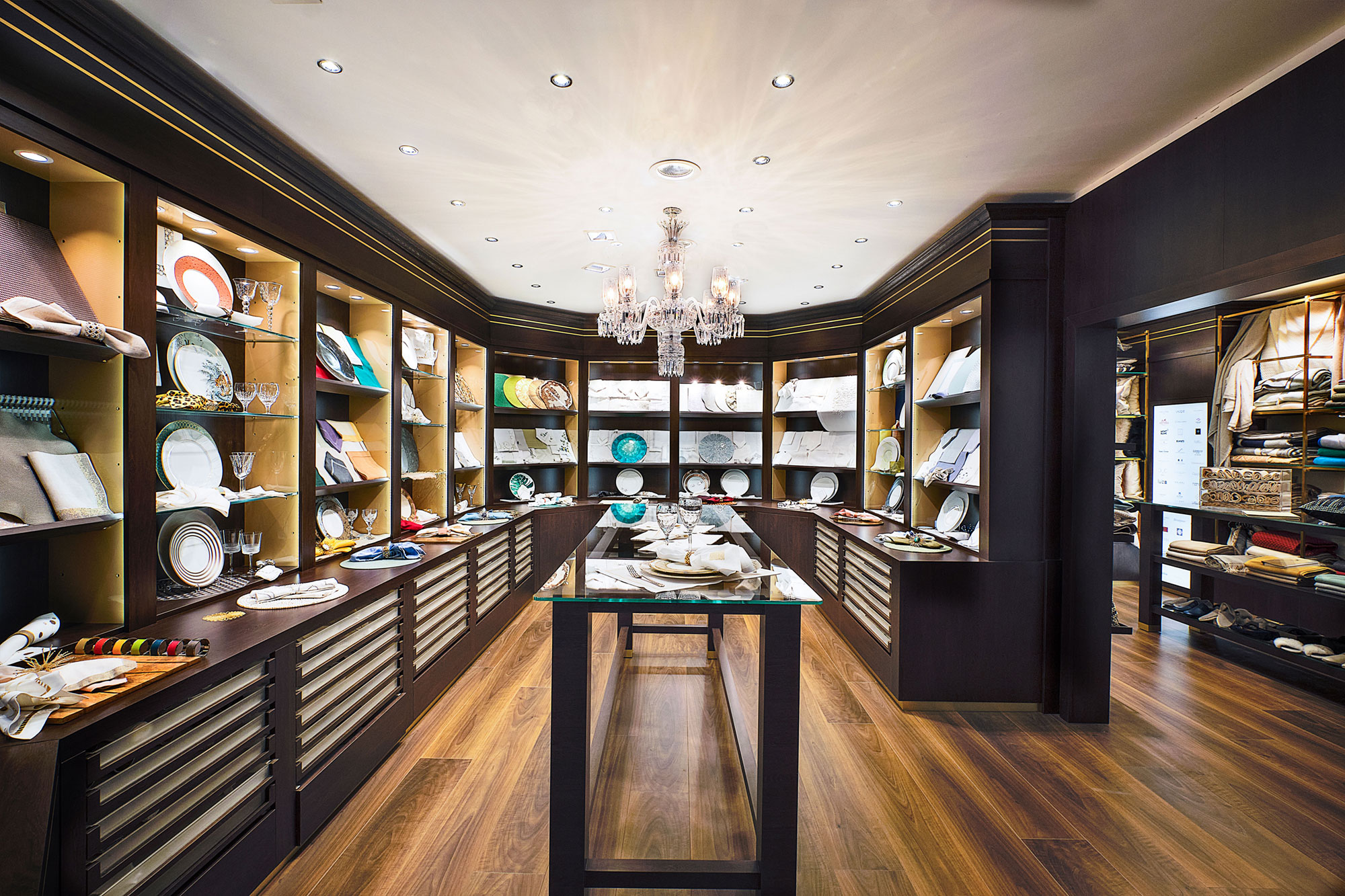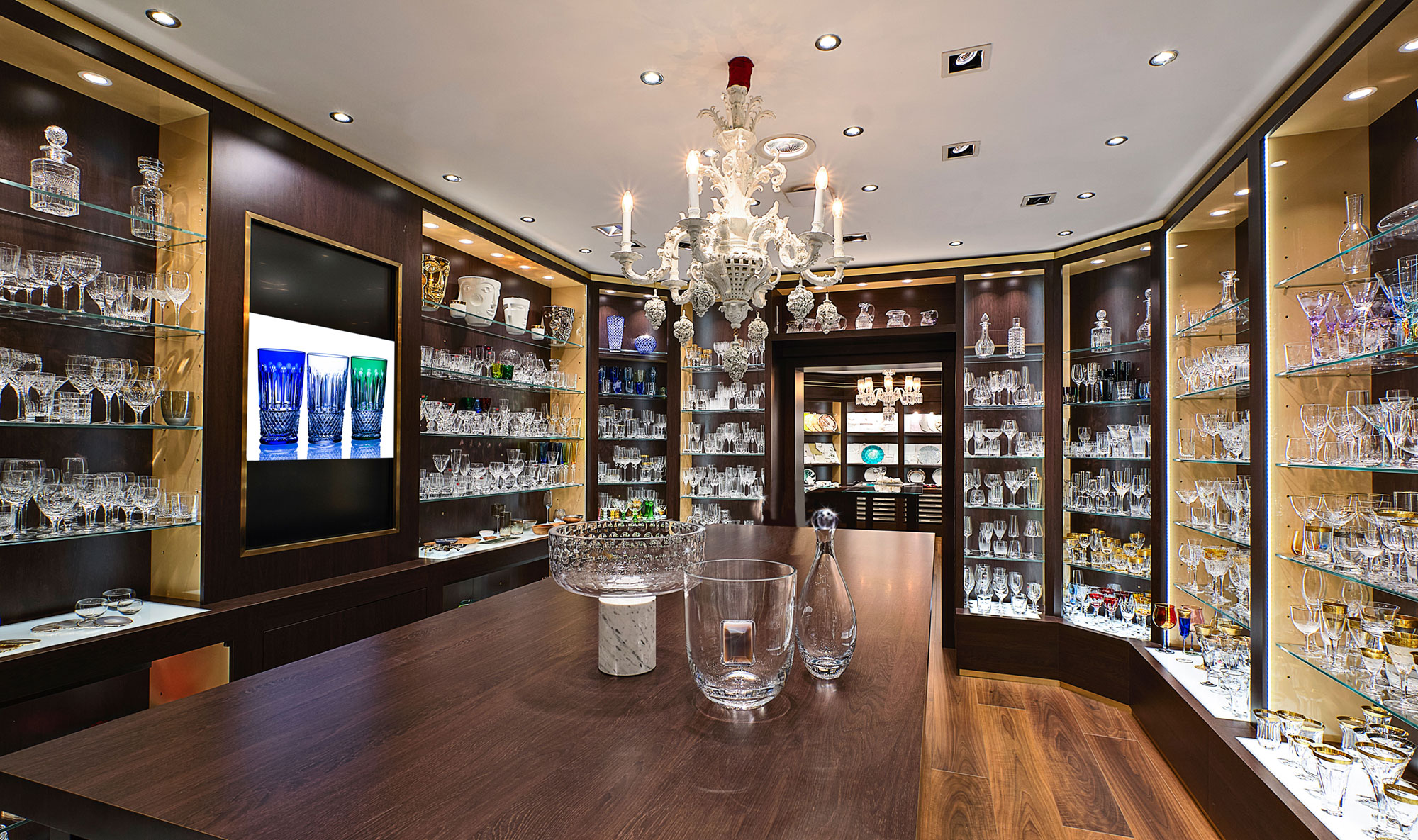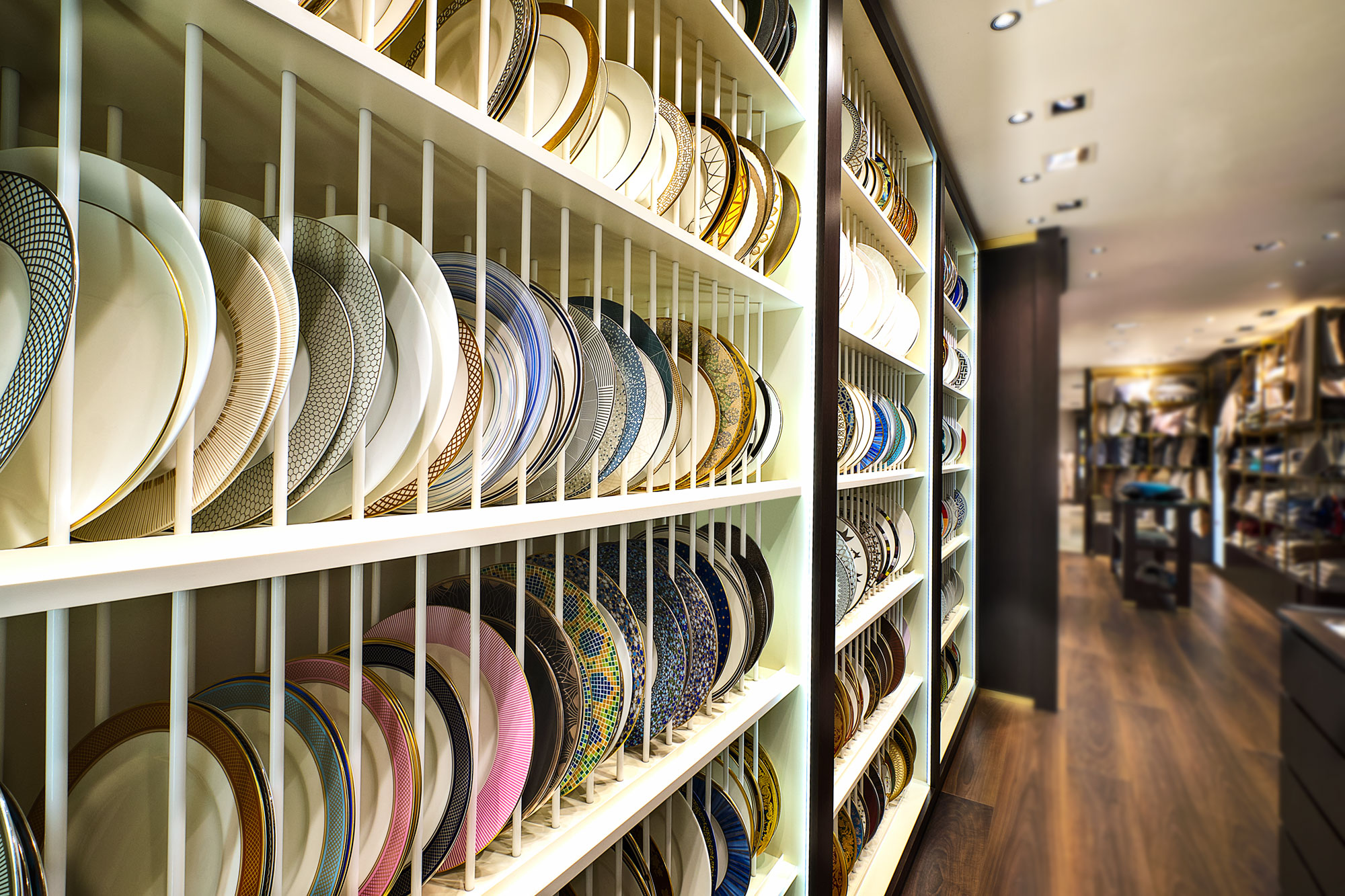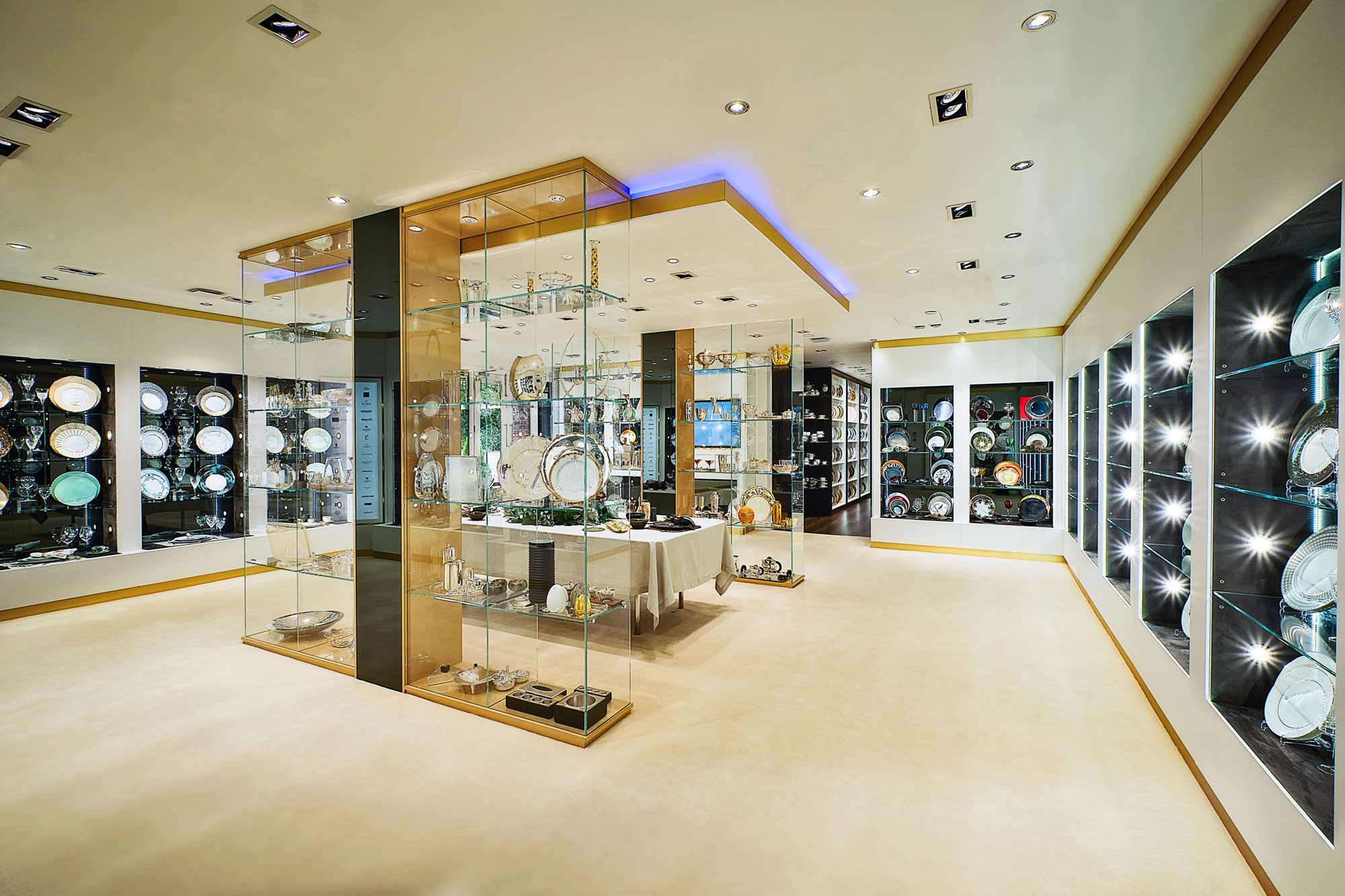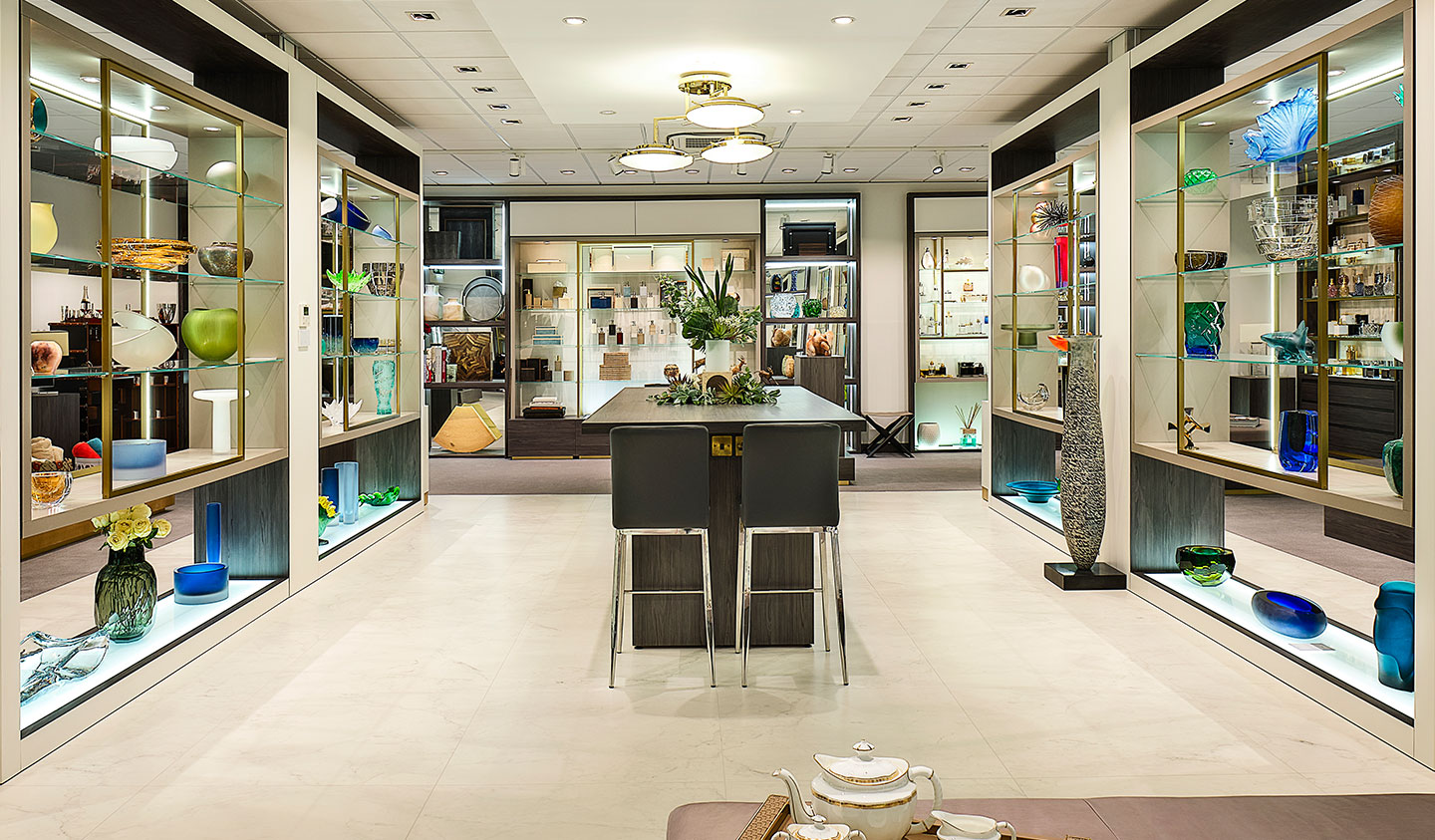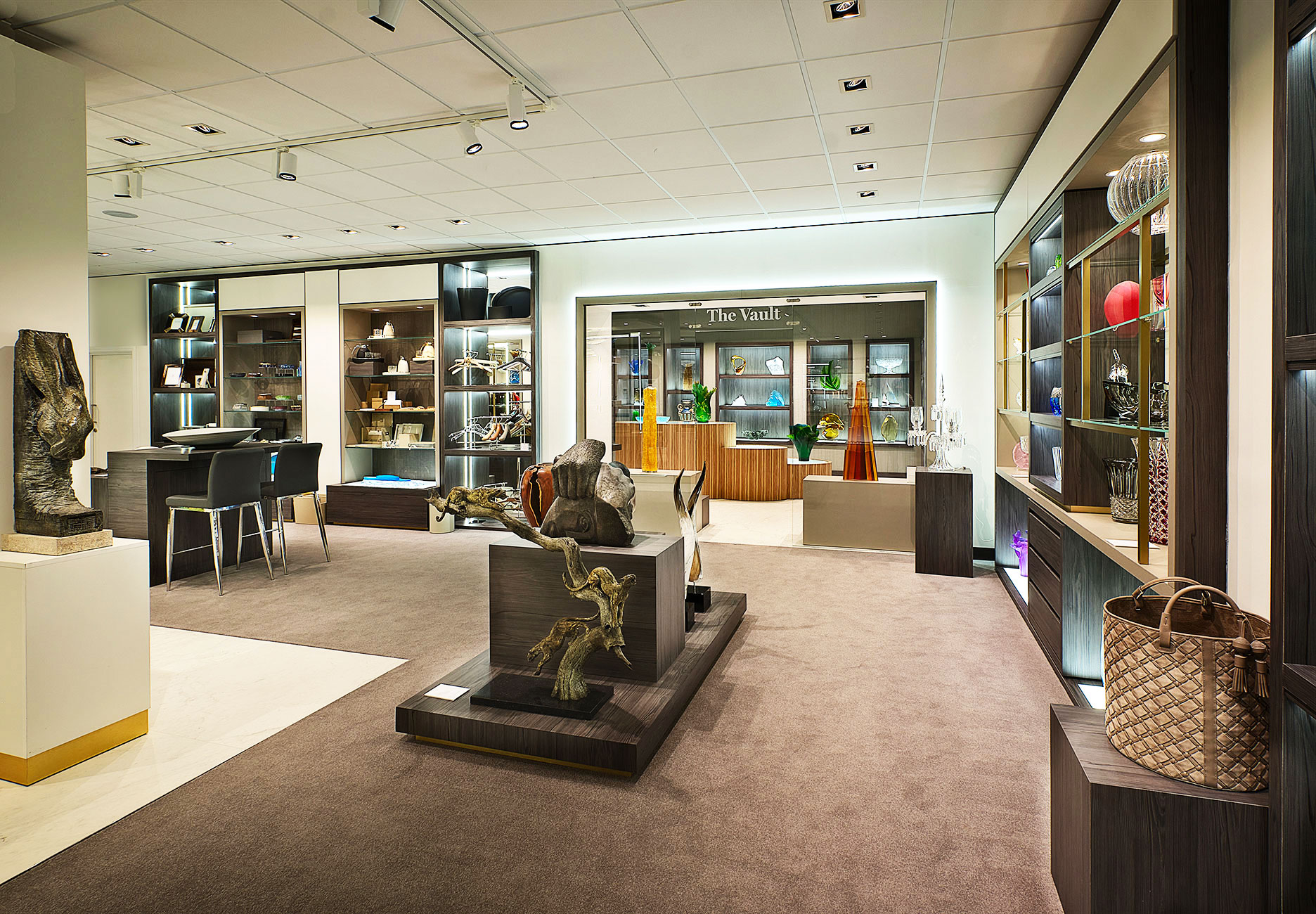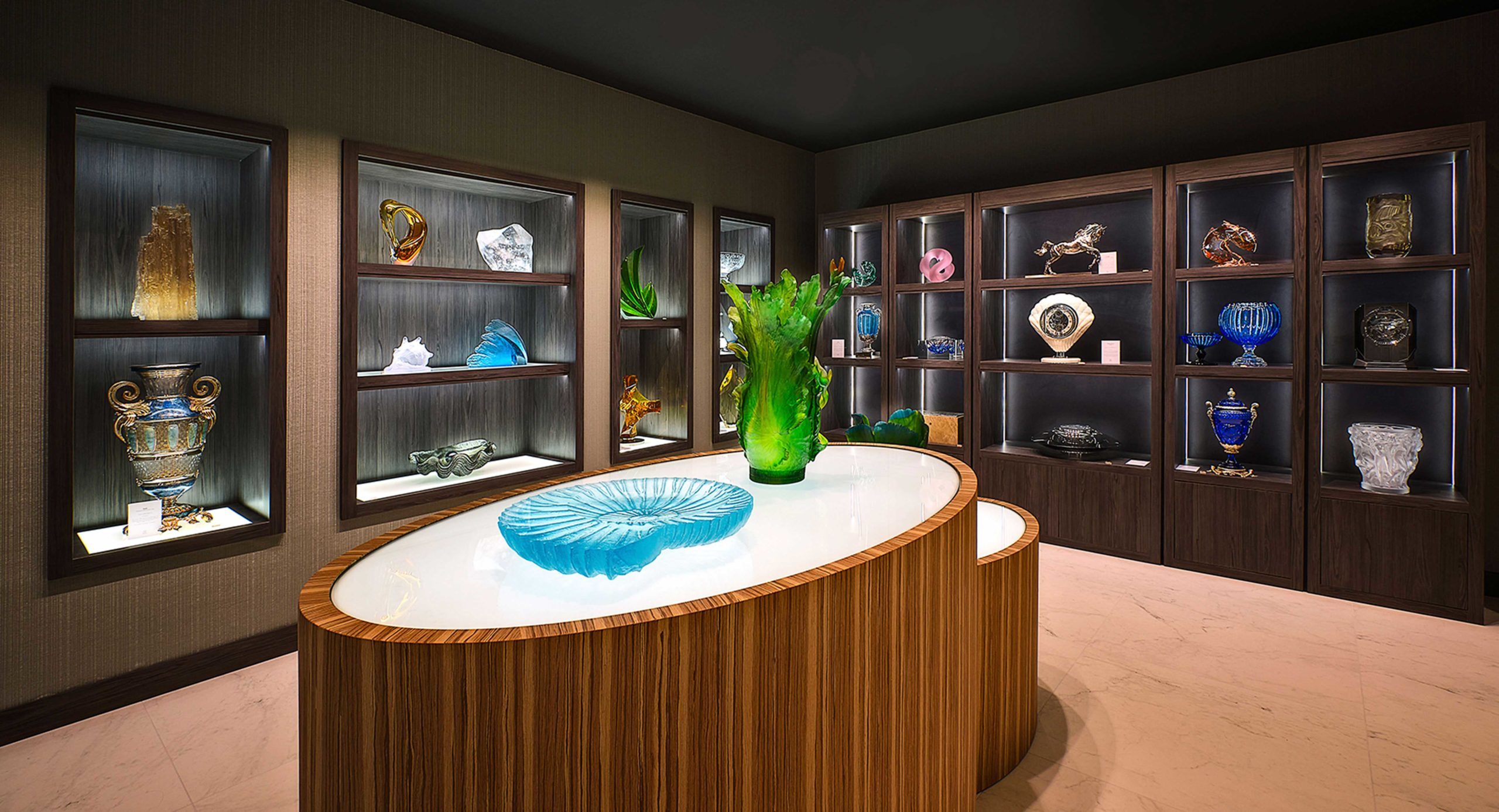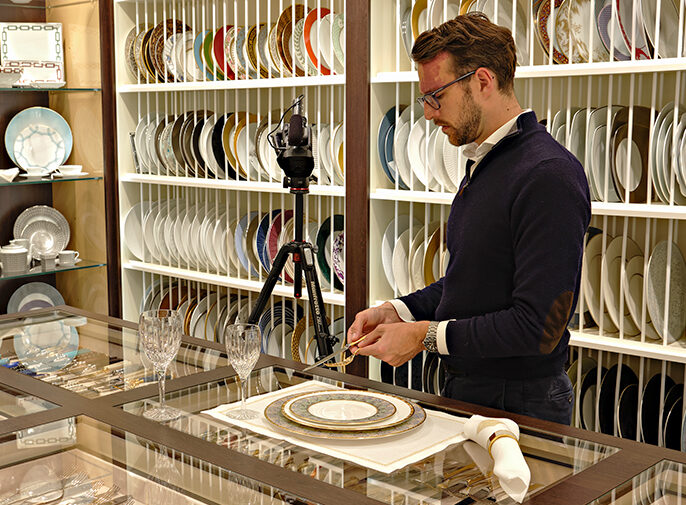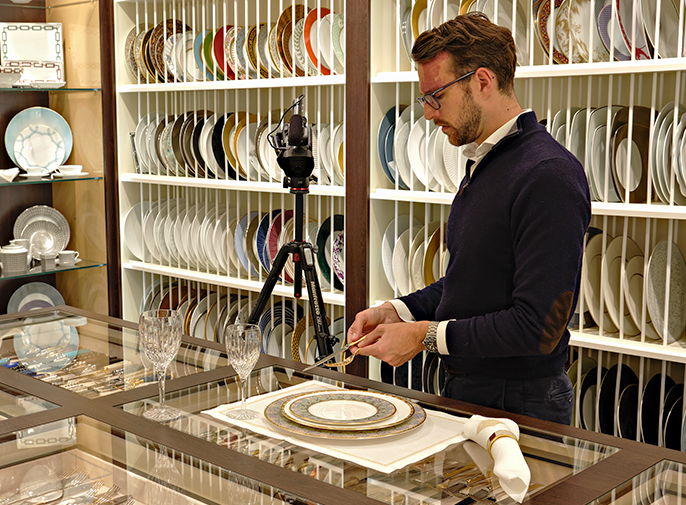 Manchester Showroom
Virtual Tours & Meetings
We also offer virtual tours and product selection meetings to allow you to outfit your project with ease.
From the comfort of your own home, whether at sea or on land, your personal project manager will guide you through our Showroom, offering you the ability to see over 9,000 samples across nine rooms. We start in the Entrance Hall, moving through the Grand Staircase and the GF Lounge. We then travel to the Main Showroom, where you'll see our core product specialisms, room by room. We begin with Tableware; a vast collection of porcelain and fine-bone china, followed by silverware and cutlery, table linen, crystal and accessories. From here, we move to the Bed Linen and Soft Furnishing Rooms, and then onto the Accessories Room and The Vault, an area displaying limited editions and unique art pieces from leading artists.
If you have a project in mind, we will use your brief to pull out specific luxury products to suit your interior scheme. You will be able to view the products in HD video, allowing you to see the detail and craftsmanship up close. After your virtual experience, we will send you a video-based summary of your selections, alongside your personalised product presentation.
Our Caribbean Showroom: Albany, The Bahamas
We are extremely pleased to have partnered with luxury resort community, Albany
Bahamas, set over 600 oceanside acres on New Providence in The Bahamas. Our
show space, in Albany's Emporium, features a taste of our product offering
and introduces its visitors to the Glancy Fawcett Experience.
The heartbeat of the community is Albany's superyacht marina, accommodating
vessels up to 300 feet, surrounded by exquisite residential buildings. The
partnership perfectly combines two luxury lifestyle brands.