Our Luxury Lifestyle Partners
We are proud to have partnered with these world-renowned brands
_______
Hästens
We are thrilled to be a partner of Hästens, a company with expert service at its core. Founded in Sweden in 1852, Hästens handcraft the finest luxury beds and accessories which are available worldwide. Their use of ethically sourced, high-quality materials means that each Hästens piece is built to stand the test of time, lasting for 50-100 years.

If you are looking for a well-crafted luxury bed suitable for superyachts and residential projects, please let us know and we would be delighted to arrange a meeting with Hästens.

International Superyacht Society
ISS was founded in 1989 and represents the large yacht industry. Their mission is delivered by building alliances worldwide with regional and functional associations; to serve as a communications conduit for issues affecting the marketplace, owners, crew and industry members; and to recognise achievement as well as provide educational opportunities and networking events.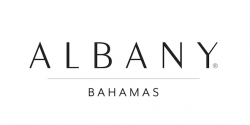 Albany, The Bahamas: Tavistock Group
We are extremely pleased to have strategically partnered with Albany Bahamas, luxury resort community. Set over 600 oceanside acres, Albany Bahamas is the collective vision of its founders, Joe Lewis and private investment organisation Tavistock Group, along with golfing greats Tiger Woods and Ernie Els, and actor and musician Justin Timberlake. Glancy Fawcett has been invited as the only interior outfitter to showcase our products from the Honeycomb Building within Albany's stunning marina. We feel this partnership will perfectly combine two luxury lifestyle brands.
Albany features an unparalleled combination of surroundings, architecture, sporting amenities and service. The private superyacht marina, named as 'the heartbeat of the community', accommodates 71 vessels up to 91 metres in length and offers state-of-the-art berthing facilities, easy clearance procedures and the highest level of service for luxury vessels.

Clive Christian Furniture Co.
We are pleased to collaborate with Clive Christian Furniture Co. on the revitalised Lounge & Bar area within our Showroom, extending the service offered to our clients. This new multi-functional space unites two great British brands, both renowned for their crafts and the personal service they provide. The collaboration is realised across a series of exquisite areas within our recently expanded Showroom, such as the Entrance Hall, the Grand Staircase and the Lounge & Bar area.
Influential, transformative, and iconic, Clive Christian Furniture has defined luxury statement kitchens for more than 40 years. With meticulous attention to detail, exquisite quality and cabinetry expertise, today Clive Christian extends from the kitchen to every room in the home.

Clive Christian Furniture Spain
We are delighted to have partnered with franchise Clive Christian Furniture Spain, creating our European expansion, Glancy Fawcett Europe. Based in Sotogrande, Spain, the partnership marks the union of two Great British brands; experts in architectural craftsmanship and bespoke luxury interiors, facilitating projects in Spain.
Clive Christian Furniture Spain was one of the original specialists in creating statement rooms; transforming traditional interiors into grand spaces that brought entertainment and lifestyle into the heart of all luxury home's interiors.
The collaboration is a natural alignment, taking the best of British to create complete projects that are unique and treasured for our clients.

British Institute of Interior Design
We are proud to be an Accredited Industry Partner for The British Institute of Interior Design. The BIID is the pre-eminent professional organisation for interior designers in the UK. Their growing national and international membership represents both the commercial and residential sectors, from heritage to cutting edge. The British Institute of Interior Design is the only professional organisation for interior designers which has been granted the prestigious and rare accolade of Institute status by the Minister of State as the pre-eminent body in its field.


On Air Dining
We are proud partners with On Air Dining, the world-leading inflight dining caterers. On Air Dining has led the inflight dining experience, delivering quality and innovation. Their aim is to ensure your inflight food is delivered just as it would be in the finest of restaurants. They have partnered with some of London's top restaurants; Sumosan, China-Tang, Tamarind and Maroush, to name a few.