Practical & Stylish Service Accessories
For the running of all areas of a superyacht, home or aircraft...
_______
Our selection of service accessories has been curated from our brands to ensure superyacht, private residence and private aircraft staff and crew are ready for the day-to-day running of the property, aircraft or vessel, whether that is during silver service or a more casual setting.
Our range of service accessories comprises of a variety of products across tableware and linens. This includes items such as; silver trays, table service accessories, condiment bowls, linen tray liners, laundry bags, wine cloths and menu folders.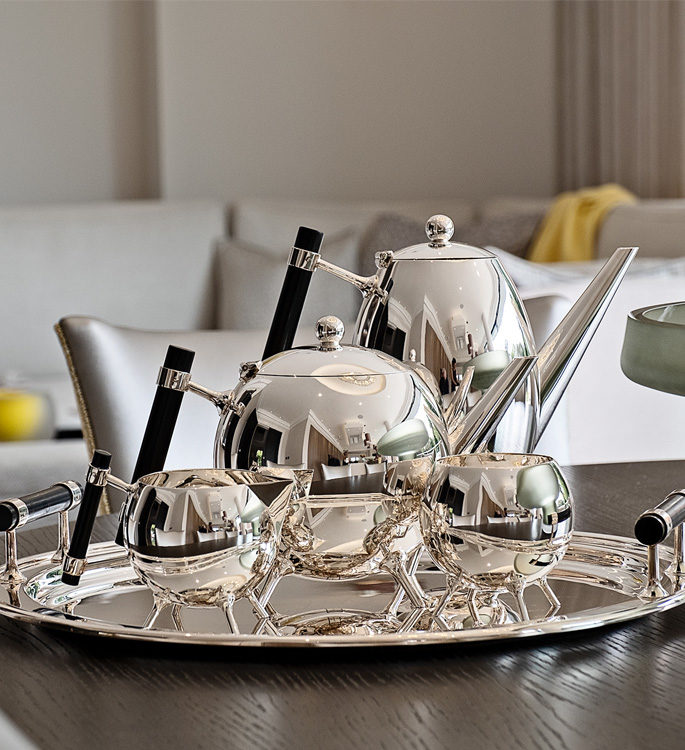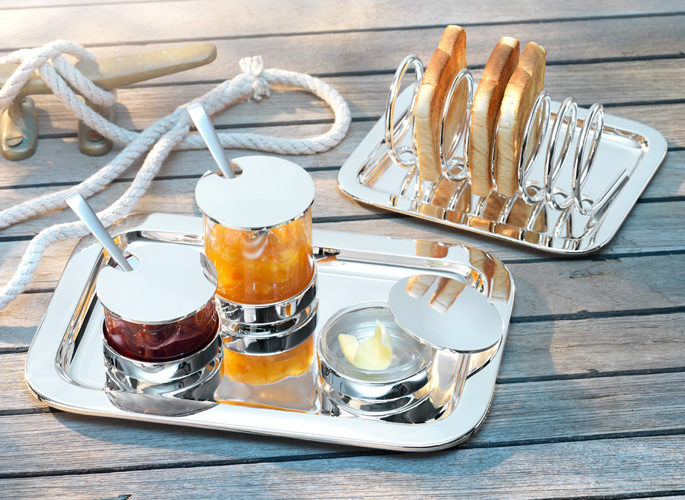 Whatever the interior style and how the interior functions, our team will collate a personalised presentation of accessories for you, tailored to the brief. You can also browse our all-encompassing range of accessories in our Manchester Showroom, sourcing products for each area of the project in one place, in complete privacy.
Additionally, we offer a customisation service, GF Uniquely Yours, where we can tailor your service accessories to match your interior. We understand that easy to care for products, and the organisation of products is essential when running a superyacht, aircraft or home.
We can label your service accessories for easy recognition, or we can tailor your items to include a personal motif so when washing you know where and who the product belongs to, for example with laundry bags.