Glancy Fawcett's Exclusive Members' Area
We're delighted to offer our clients access to a private, personalised selection of resources that are tailored to them
_______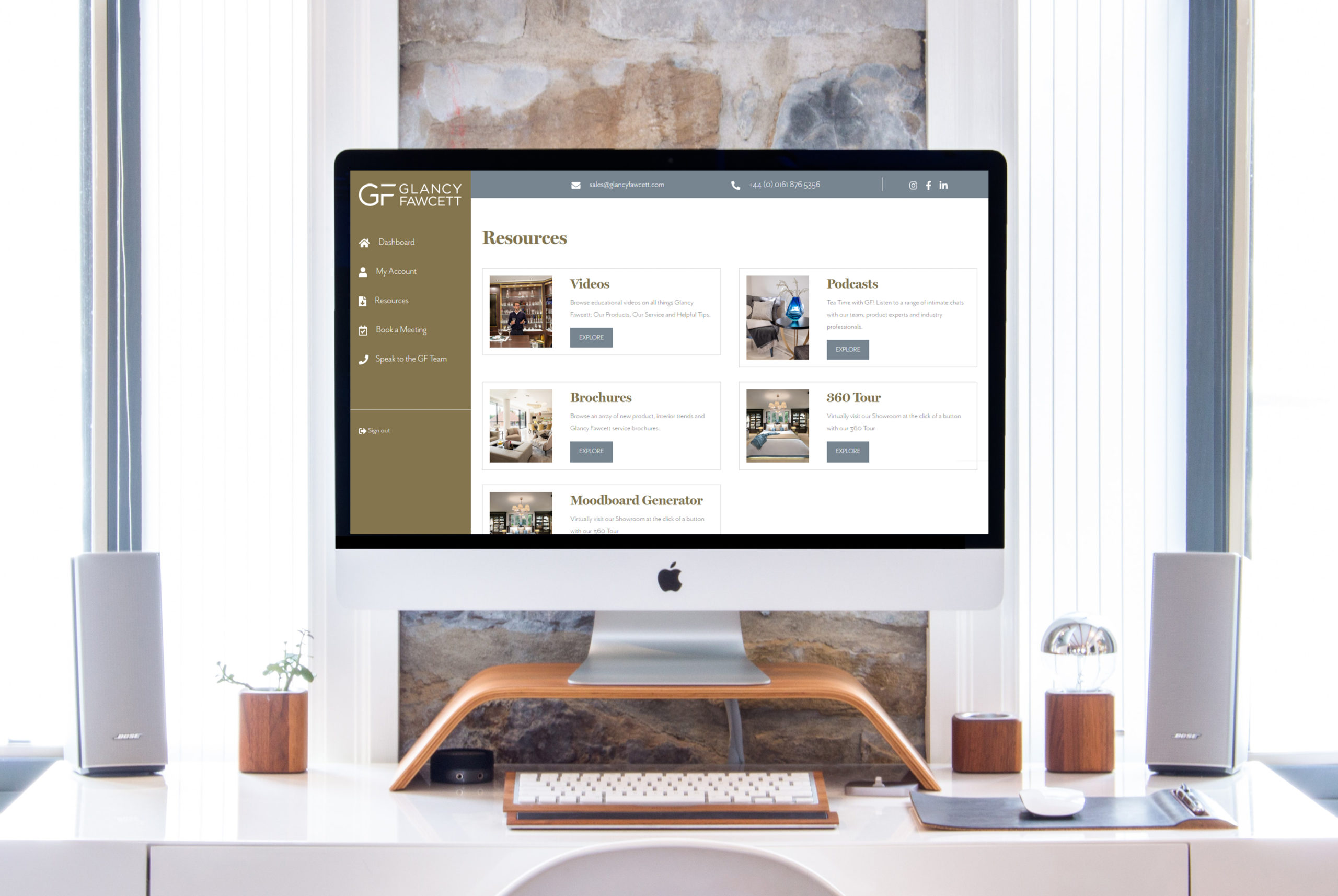 Sign-Up for Exclusive Access to Glancy Fawcett's Members' Area:
We are delighted to invite you to our GF Members' Area as treasured Glancy Fawcett clients. You will be able to access personalised content specific to you; browsing educational videos, informative podcasts, personalised product brochures, virtual Showroom tours and much more!
Use the button below to request your login details, be sure to sign up now.
Manchester Showroom
Virtual Tours & Meetings
Our team offers exclusive virtual tours and product selection meetings to allow our clients access to the exceptional service we are known for, from anywhere in the world.
From the comfort of your own home, whether at sea or on land, we will guide you through our Showroom, offering you the ability to see over 9,000 samples across nine rooms. We start in the Entrance Hall, and then travel through all of our core product specialisms, room by room.
Whether you are simply touring the Showroom, or you have a project in mind, we can pull out specific luxury product to suit your interior scheme. You will be able to view HD video of the products, seeing the detail and craftsmanship up close.